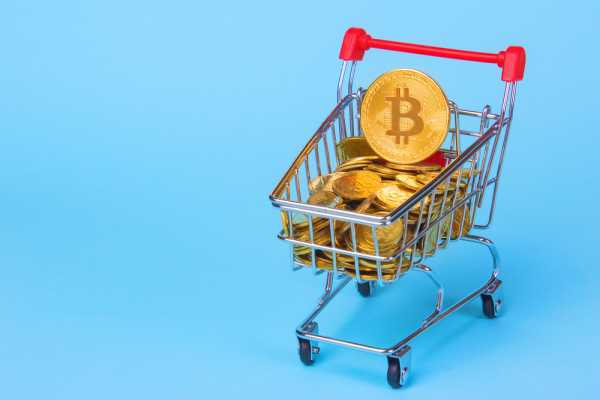 El Salvador became the first country to make Bitcoin legal tender, and you can pay for anything with BTC. The United States, Canada, Spain, United Kingdom, South Korea, and Singapore are among the countries that are also seeing an increase in cryptocurrency transactions. Here are some of the ways you can use your cryptocurrencies to pay for goods and services.
Technology and e-commerce
One of the areas where you can easily spend your cryptocurrencies is technology and e-commerce. Ecommerce companies make it easier for their customers to pay for their products using BTC and other cryptocurrencies.
Overstock is one of the leading retailers that allows users to pay for their products with crypto, through its partnership with Coinbase. NewEgg is an online retailer of tech products like computer hardware and consumer electronics, where you can use your bitcoin to pay for these products. Alza, the main online retailer in the Czech Republic, and Japanese Rakuten are other leading retailers that accept cryptocurrency.
If you want to pay for your domain name in bitcoin then Namecheap is the hosting company you need to go to. Internet Archive also allows users to access web archives and accepts bitcoin donations.
AT&T is one of the first major mobile operators in the world to allow its users to pay for services using cryptocurrencies. The company has partnered with BitPay to provide the crypto payment option to its subscribers.
Tech giant Microsoft allows its users to top up their Microsoft accounts using cryptocurrencies. The company suspended the service for a while, but reactivated it as the adoption of BTC and other cryptos grew.
Dish, one of the major TV service providers in the United States, allows users to pay for their cable subscription using Bitcoin, through its partnership with Coinbase.
Entertainment sector
One of the areas where cryptocurrencies have been adopted is the entertainment industry. It is getting easier and easier to pay for services using bitcoin and other cryptos in this industry. AMC, one of the world's leading movie chains, now allows people to pay for movie tickets and other services with a few cryptos like BTC, ETH, SHIB, and DOGE.
The leading Amazon-owned game streaming platform Tic is another place where you can pay for services using Bitcoin. The company briefly discontinued the service in March 2019, but reactivated it in June 2020.
Food industry
Another area where cryptocurrency adoption is growing is the food industry. Several fast food establishments are now accepting Bitcoin and other cryptocurrencies as payment options for their products.
Burger King Venezuela has partnered with Cryptobuyer to accept cryptocurrencies as a method of payment. Their customers can pay in Bitcoin, Dash, Litecoin, Ethereum, and Tether. Pizza Hut is another giant pizza franchise that allows customers to pay for their food with Bitcoin.
Another major fast food restaurant company is KFC Canada that accepts Bitcoin as a payment method for their products. The company has partnered with BitPay to process the payments. Denver-based Quiznos has partnered with Bakkt to launch a pilot project that allows customers to buy food with bitcoin through the Bakkt app.
Sports
Cryptocurrency companies have entered the sports industry. Over the past few months, crypto companies such as FTX and Crypto.com have partnered with many sports institutions to increase awareness of cryptocurrencies.
The adoption goes beyond sports entities partnering with cryptocurrency companies. Some sports institutions now accept payments in cryptocurrency. The Dallas Mavericks accepts Bitcoin as a payment method for game tickets and merchandise, and BitPay processes cryptocurrency payments through the team's website.
We are proud to be the first company to accept the #crypto Dogecoin for payment with BitPay! ??

You can now use #Dogecoin to buy tickets and merch online, by doing @DallasMavsShop more accessible to MFFL everywhere! pic.twitter.com/1N0fk0NjAT

– Dallas Mavericks (@dallasmavs) March 4, 2021
The Miami Dolphins are another team that allows you to pay for game tickets using Bitcoin and Litecoin.
Portuguese football team Benfica is one of the first football institutions in Europe to accept Bitcoin for match tickets and merchandise.
Travel and hospitality
The hospitality industry is one of the biggest promoters of cryptocurrencies. Virgin Mobile and Richard Branson's Virgin Airlines let you pay for space travel with BTC. Norwegian Air Shuttle (Norwegian), Scandinavia's largest airline and Europe's third-largest low-cost airline, is another travel agency that allows customers to pay for their tickets with cryptocurrency.
CheapAir, one of the leading online travel agencies in the United States, has partnered with Coinbase to allow its customers to pay for their travel and hospitality services with Bitcoin. Travala and Bitcoin.Travel are two other leading online travel agencies that allow their customers to pay for services using BTC and a few other cryptocurrencies.
Real Estate and Art
A growing number of real estate companies are accepting cryptocurrencies as a form of payment for their properties. Cryptocurrencies have also entered the art world. UK auction house Christie's is now accepting Bitcoin and Ether for some of its paintings, both physical and digital.
Gift cards and VPN
Other sectors where cryptocurrencies have been adopted are VPNs and gift cards. Gyft allows users to buy and sell gift cards online for top retailers like Amazon, iTunes, and Starbucks, and the company accepts Bitcoin as a payment method for its services.
ExpressVPN, CyberGhost, NordVPN, and PrivateVPN are some of the major VPN service providers that allow users to pay for their services and upgrade their accounts using Bitcoin and a few other select cryptocurrencies.